Public Therapy Tour
A M. Qattan Foundation & Matadero Madrid.

West Bank / Palestine.
Art Installation & Urban Intervention.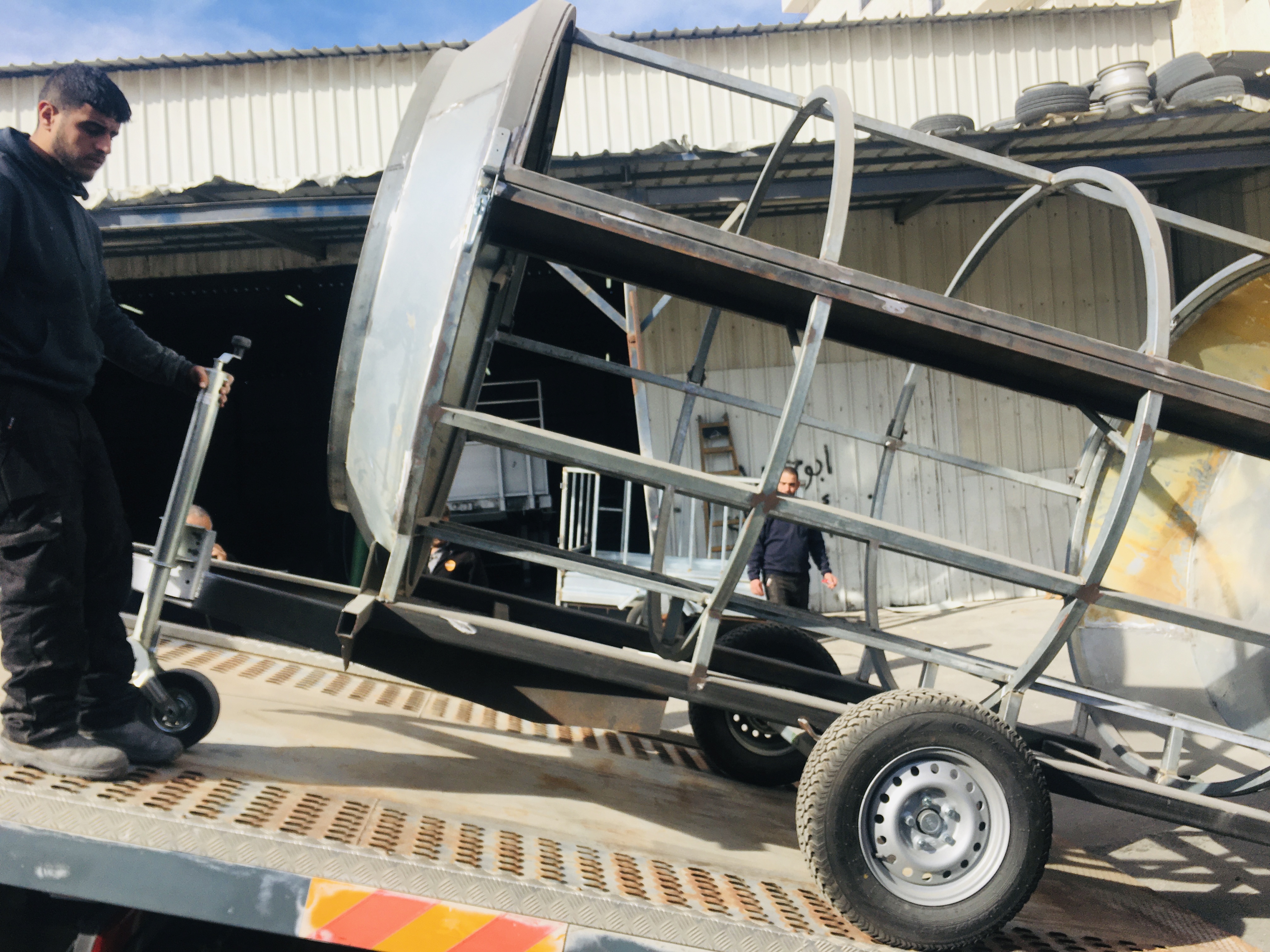 This project was initially conceived as part of an artistic residency with AM Qattan Foundation in Ramallah. The initial idea was to bring therapy into public spaces through a kind of public therapy intervention piece.
The idea was to create a 'therapeutic' box, and to re-invent how we interact in public space: to turn inward & create safe spaces for personal expression. Inevitably, the personal narratives turned political. The vehicle itself became a tool for personal and political expression, and most stories became a living testimony of life under the occupation.
Because freedom of movement is limited in the West Bank, we created a therapeutic space that could travel to serve different communities across the area. We took the metallic sketelon of a Coca Cola trailer, and converted it into 'a modern confessional.'
As part of the tour, we conducted a series of workshops throughout nine locations in the West Bank: Khan al Ahmar, Hebron, Bethlehem, Aida Camp, Beit Jala, Jericho, Ramallah: city center, Ramallah: Amari Camp, Ramallah: old city. We spoke to hundreds of individuals, and collected video, audio, and visual testimonials of their personal experiences.